Dear ladies and gentlemen,
as CEO of AMBIENTEN VIP s.r.o. I would like to welcome you on our website. I have decided to prepare a website for you, which will enable a prestigious way of selling or renting your luxury real estate. The goal of our company is to offer clients exclusive sales or rental of real estate associated with a complete real estate service that we offer. The website is also intended for clients who have been unsuccessfully selling real estate for a long time, either on their own or with the cooperation of another real estate company. Come try it with us and see that it really works better. Specially trained brokers who speak foreign languages​​are looking forward to see you. Along with them, our financial advisors, designers, architects and legal department providing first-class services are also ready. We all work as a team, so you don't have to worry about anything at all. We will ensure everything that your property is sold or rented as quickly as possible. Our partners, with whom we have been cooperating for a long time, are among the best on the market, and together we have decided to offer you other services that you will certainly welcome if you decide for one of our properties.
Our VIP clients have the opportunity to get discount benefits; we believe that they will make full use of them. These discounts apply to the reconstruction and implementation of interiors, including their equipment. Become our VIP client too!
We  do not work only with our partners on the website; as part of our services, you can also get other benefits, such as complete removing and moving your furniture to a new address. If you are looking for seriousness, professionalism and complete service, contact us with a confidence. All you have to do is make an appointment, we are here for you.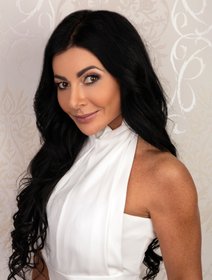 AMBIENTEN VIP s.r.o.
Ing. Monika Russeggerová
                                                                                                                                 CEO                      ​